You can only measure the best proposition by looking into the consumer's brain
What message is best for (re)building your brand? How do you best communicate your new product or service? Which associations activate the desired behaviour? In short, which proposition will lead to success?

The proposition strongly influences the choices consumers make and choice behaviour is not rational. By measuring it in the consumer's brain, you find out which proposition is most effective or on which associations the new proposition should focus on. This also avoids discussions based on gut feelings.

Proposition research with neuro: quick turnaround - results within 5-7 business days
Proven to be effective
10+ yearneuro-research
120+propositions researched
500+ associations measured
Neurensics uses fMRI and RIAT to develop and research propositions. With fMRI we measure the unconscious emotional responses to the (different) proposition(s). For example, a message may be easy to understand on a conscious level, but unconsciously it may activate negative emotions.

With RIAT we discover the most important associations for the new proposition.

The results of the proposition research enable you to choose the most effective proposition on a scientific basis.

This research can also be combined with qualitative research methods.
We'll take care of everything
Your convenience is important to us. After discussing your research questions, all you have to do is provide the test stimuli. We'll do the rest.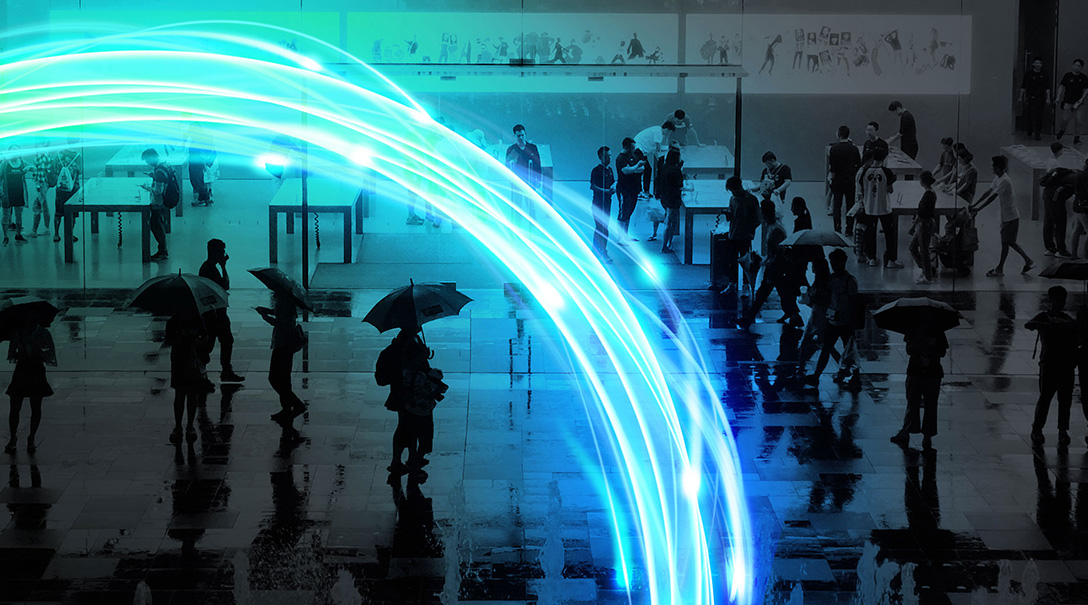 Why use proposition research?
With proposition research you'll discover:
Whether the current (or new) proposition activates the desired behaviour in the target group.

Which of the different propositions is the most effective to (re)load your brand.

What's the best proposition for your new product or service.

Which proposition fits best with your (new) positioning.

Which tone of voice is most effective.

How successful the proposition will be.


Which USPs are the most important to communicate.
If you have different questions, please contact us to see how we can help you.
Our approach
With our scientifically proven quantitative and qualitative research methods, we measure the proposition of your brand, product or service in the unconscious mind and discover which associations are important for the development of a new proposition. Depending on the research question, we use different methods.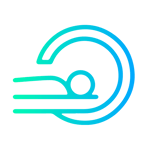 Testing propositions with fMRI
In the MRI scan we show the (different) proposition(s) to respondents. We always include a number of competitors, to measure the effect of a brand on the proposition. While respondents are looking at the propositions, their brain activity is measured.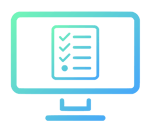 Brain Guided Interpretation (BGI)
After the fMRI research, we use BGI: online questionnaires based on the results of the brain data. This gives us insights into why a proposition does or doesn't activate certain emotions. These questions are asked to a different group of respondents. The respondents have to indicate why they think a proposition activates a certain emotion in others. We do this because people are better able to interpret the emotional reactions of others.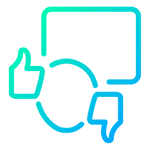 Developing a proposition with RIAT
RIAT is used during the development of a new proposition. We measure which associations are important for the desired behaviour in order to build the proposition.

RIAT is a neuro-technique in which respondents answer different questions under time pressure. The time pressure while performing the task eliminates conscious thinking and over-rationalisation. In this way you find out which associations are really important for your new proposition.
What's in it for you?
Within 5-7 work days you'll receive:
A clear report containing the results and answers to your research questions.




Advice on which proposition is most effective for your brand and the desired behaviour.




The assurance that you can make well-informed tactical and strategic decisions which will contribute to the growth of your brand/company.



These companies already use Neurensics to optimize their propositions
Vladimir Den Baars
Client Director

Want to know more about proposition research?

Andries van der Leij
Head of Research & Development

Want to know more about our research techniques?

Contact
Are you interested and want to know more? Contact Vladimir and he'll tell you more and answer your questions.

Vladimir Den Baars
Close
Contact
Do you have a questions about our research techniques? Don't hesitate to contact Andries.

Andries van der Leij
Close