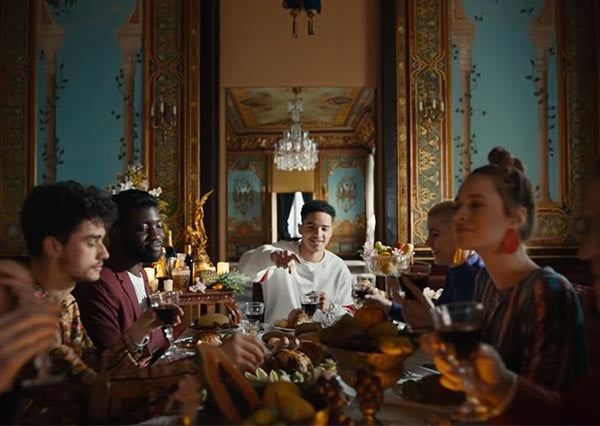 Advertising research with fMRI
Your ad is effective when it activates the right combination of emotions that will unlock desired consumer behaviour. Though ads are processed quickly and superficially, the emotions and associations activated are stored unconsciously. The efficacy of this process will predict consumer behaviour.

Neuro Ad Testing uses fMRI to predict the effectiveness of your advertising. You discover features in your ads which work well and features with room for improvement. Everything you need to maximize ROI.
Why use Neuro Ad Testing?
Neuro Ad Testing can:
Predict the outcomes of your new ad.
Use the predictions to tweak the ad before it goes live.


Reduce ad spending by cutting out unnecessary advertising time.
Scenes which don't contribute to effectiveness can be shortened or adjusted. This can save up to 10 seconds of expensive advertising time.

Measure short and long term effects.
Find out what the ad effect is on sales activation and whether it makes your brand more valuable.


Obtain learnings to make future ads more successful.
You can test ads that have been running for a while or old (successful) ads. Find out what you can do better and what you should keep on doing.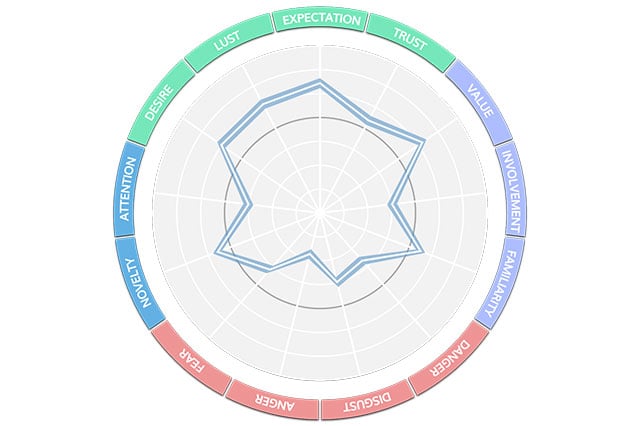 How are advertising effects predicted?
fMRI
This is the only technique that can measure unconscious emotions activated by the ad. The measurements are judged against established benchmarks for Effective, Likeable and Annoying ads.


Eye Tracking
Displays where viewers are deploying attention within ad scenes informing us which scenes catch the eye.


Brain Guided Interpretation
The BGI is a follow-up study used after the fMRI scan to better understanding participants' activated emotions.
Curious about our methodology?
Free valuable extras of Neuro Ad Testing
Neuro Ad Testing not only measures and predicts short-term KPI's, such as sales activation, but also long-term KPI's, such as:
Brand Awareness


Message Transfer


Brand Linkage
These insights lead to valuable, concrete and actionable learnings.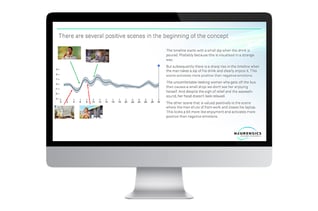 What's in it for you?
Within 5 business days you'll receive:

✓ A personal presentation of the tested ad, including the fMRI results, the Eye Tracking analysis and the BGI results.

✓A clear report with unique insights into the brain of your customer and advice for improvement.

✓ Unlimited access to a clear and interactive dashboard with the tested ad's results.
These companies already use Neurensics to make their ads even more effective
Walter Limpens
Senior Client Executive

Do you want to know more about Neuro Ad Testing?

Andries van der Leij
Head of Research & Development

Want to know more about our research techniques?

Contact
Start a project
Want to know what Neuro Ad Testing can do for you? Don't hesitate and contact Walter.

Walter Limpens
close
Contact
Do you have a question about fMRI or about other research techniques? Don't hesitate and contact Andries.

Andries van der Leij
close