Only after knowing how your ad (concept) scores,
can you make it better
Is your new ad good enough? Does it have the desired effects? Will it resonate with the target audience? Are there things you can tweak to increase the ad's effectiveness before it goes live? What are important conclusions you can use for the second flight? How well does your ad concept perform? Which of the different concepts will be most effective?

These are examples of questions you can answer by testing your ad or concept with fMRI. With fMRI, you can seek answers directly from the brain. It's the best way to predict the actual effects of your ad (concept).

Pre-testing with fMRI: fast turnaround - results within 3 work days.
Proven to be effective
10+ yearsresearch
1000+ ads tested
fMRI Research in the brain
We use Neuro Ad Testing and Neuro Concept Testing to study ad concepts. We designed these tools based on scientifically proven methods. Furthermore, we have optimised these tools over a period of 10 years - amounting to 800+ ads tested with fMRI.

We guarantee that the insights provided by Neuro Ad & Concept Testing will significantly improve your campaign results.
We'll take care of everything.
Convenience is important to us.
After discussing the research questions you have, all you have to do is provide the test ad.
We'll do the rest.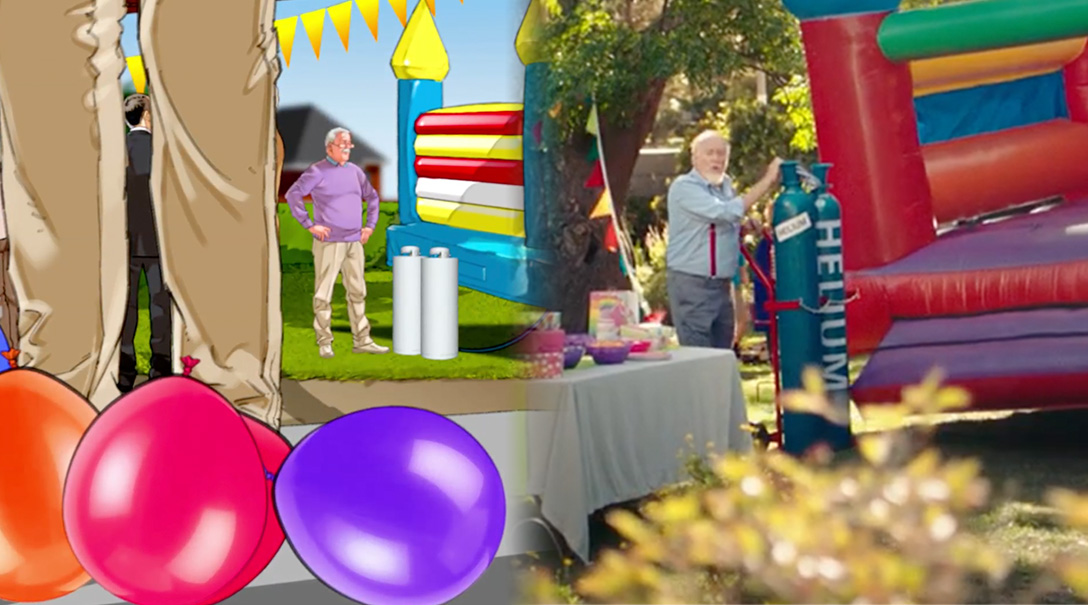 Why use Pre Testing?
Pre Testing is used for testing finals or for testing an ad concept.
Finals
Is your commercial final? You can use Pre Testing for:
Predicting the effects of your brand new ad.




With these insights, you can tweak your ad before it goes live.




Reducing ad spending by cutting back on unnecessary advertising time.




Scenes that don't contribute to effectiveness can be shortened or adjusted. This can save up to 10-30% of valuable advertising time.




Measure short- and long-term effects.




Discover your ad's effects on consumer behaviour and how it makes your brand more valuable.
If you have an ad concept, you can use Pre Testing for:
Gaining insights and predicting the effects of the final ad.
With insights on your ad concept, you can adjust and improve the concept before it goes into production. This saves production costs.
Comparing different ad concepts to find the most effective one.



Testing whether the ad concept fits your brand.
Optimizing the ad concept.
Neuro research is the solution for Centraal Beheer for pre testing ads. Neurensics translates the research insights into concrete and realistic adjustments of the advertising material which can be directly used by our advertising agency. Natasja van Buuren, Marketing Intelligence, Centraal Beheer
Our Approach
We use a combination of scientifically proven quantitative and qualitative methods to evaluate your ad or concept. It's the only way to measure the conscious and unconscious emotions activated by the ad or concept. This way, you'll have certainty on how your target group(s) perceives the ad and if the preferred consumer behaviours will be activated.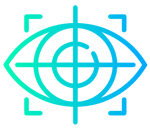 Eye Tracking
Simultaneously, eye tracking is used to follow viewers' attention and observe the ad/concept elements they find attractive.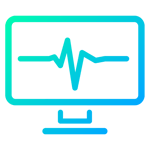 Balance of positive and negative emotions per ad scene
With a fMRI timeline, we measure the balance of positive and negative emotions for every scene in the ad. This tells you which scenes score well and which ones need to be improved.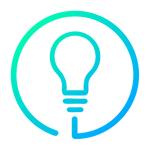 Predicting purchase intention
The results from your tested ad are compared with our benchmark for Effective, Likeable and Annoying ads and concepts. The degree of correlation between the results of your tested ad and our benchmark predicts consumers' purchase intention.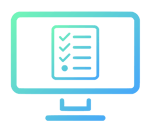 Online panel for further interpretation of results
An online panel is used for the interpretation of the ad's test results: why are specific emotions activated or not activated? Additionally, we also measure more traditional KPIs, such as message transfer, brand connection and understanding of the ad or the concept.
What's in it for you?
Within 3 working days you'll receive:
A personal presentation of the results, including the fMRI results, the Eye Tracking analysis and the results of the online questionnaire.

A report containing the unique insights on the brains of your target group(s). You see exactly whether (and to what extent) the ad or concept is able to activate the brain areas relevant for activating consumer behaviours.

Advice on how to optimise and possibly shorten the ad or concept. You'll also receive important insights for the production of your next ad.

With the insights come learnings. Together with our own learnings from over 1200 campaign tests, you'll learn what can be improved or retained for future ad productions.
These companies already use Neurensics to make their ads more effective
Walter Limpens
Senior Client Executive

Do you want to know more about Pre Testing?

Andries van der Leij
Head of Research & Development

Want to know more about our research techniques?

Contact
Are you interested and want to know more? Contact Walter and he'll tell you more and answer your questions.

Walter Limpens
Close
Contact
Do you have a questions about our research techniques? Don't hesitate and contact Andries.

Andries van der Leij
Close